Last date for submissions
30th April 2022
Date of publication
1st June 2022



EXCITING TIMES
Since our last edition we have seen two new and exciting developments in the village. I know from talking to these new developments that both the Conways and the Maddoxs are immensely grateful for the help and effort they have received from the community in getting their ventures off the ground.
First the refurbishment and re-opening of The Crees Inn which had been long awaited in the village after the sad demise of Brian Johnston just over three years ago.
The Crees reopened its doors at the end of April and it was wonderful to see the changes that have been wrought by Lisa and Grant.
The opening ceremony was performed by Ian Cartwright, whose mother used to run the Cree's Inn.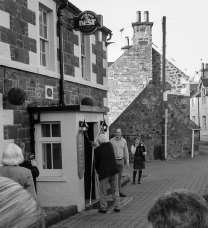 Ian Cartwright opens the Crees Inn.
T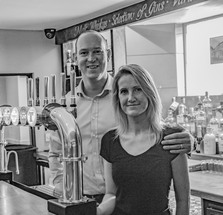 he Crees Inn is now serving meals seven days a week 12 noon until 8.30 pm and the quality is excellent. On Sunday they provide a traditional roast lunch.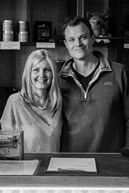 At the beginning of May we saw the opening of a new shop in Abernethy although the owners have been operating their businesses from Abernethy for some time. Alasdair and Michelle Maddox have two ventures based in their new shop.
Alasdair operates Maddstoves and Michelle operates Clootie McToot. The shop is an Aladdin's cave of goodies with stoves, dumplings, tablet, Harris Tweed novelties. and many other goods on display. The range of services offered by Maddstoves covers everything from supplying and fitting your stove to sweeping your chimney. Michelle weekly cooks a range of dumplings from the "Traditional" to the "Whisky and Orchard fruit" varieties. I can assure you that they are truly scrumptious. In addition Michelle also writes and publishes childrens' books under the Clootie McToot name.
Abernethy is buzzing and now it is up to you, our readers, to ensure that we can keep these enterprises viable in Abernethy.