Last date for submissions
31st October 2021
Date of publication
1st December 2021



THE LITTLE HAIR COMPANY
The little hair company has had a busy time but it's been fantastic.
We are now being asked about wedding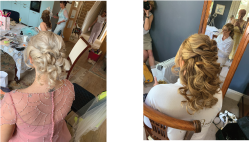 hair which is one thing I absolutely adore doing. I have now been totally surprised to have had to go out to three venues which I had never even heard of and I have another this Saturday.
I often get asked for particular styles and also I get asked what's in fashion right now for brides. This depends on what the customer likes and what their hair is like. Some like bohemian styles very loose and floaty which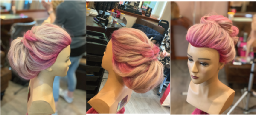 can be so pretty but the downside is that it depends on the customer's hair type. Some like it left down with a soft wave or very chic and some like it absolutely perfect with not a hair out of place. But the main things that as a stylist we need to think of is the realistic expectations of what each individual bride's hair will allow us to do. Some people's hair won't keep a curl or might not hold the style and last all day, especially on fine hair. We must also take the weather into consideration. So many factors; is the hair thick enough, is it fine, what products and heated tools will we need to use?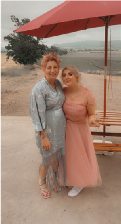 We recently had a team training in salon with my good friend Heather Robertson Hair (HRH )who we try to get in the salon a few times a year. She is the queen of hair up and an educator to educator session helps me bring more to the salon.
Best money any stylist can spend is on education.
Tina Thomson