Last date for submissions
30th April 2022
Date of publication
1st June 2022



LITTLE HAIR COMPANY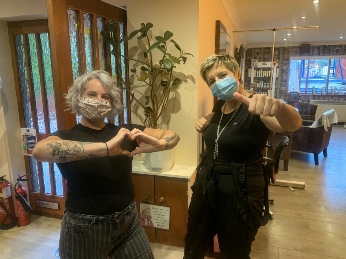 It's good to be back
With these strange times we are living in I found it hard to find something other than COVID to write about. As a business owner what has this taught me? You either roll over and give in or you keep being stubborn and keep going.
We, like many small business owners, wondered during lockdown about our future, what would it hold financially, would our customers be in the same boat, would they be able to help support us? With the dreaded looming price increase and PPE measures we had to create and install also at the back of our mind we had the constant worry of not knowing what will happen in the near future and in the distant future. It did make me question whether it was worth it, but it has made me very humble to see so many local businesses, including my own, supported by their communities; encouraged to keep going; helping us to survive .
We made some fantastic new changes to the salon which makes it such a lovely homely place to be and much more relaxed. The new iPads seem to be a hit and I take no responsibility for our younger members of team showing some very mature clients how to play candy crush .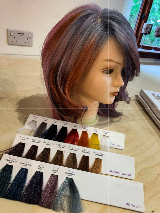 I could talk hair all day and I am finding it in places you don't even want to know! We have been so, so busy snipping and colouring that it has been crazy since we got back. Like many salons it's been mind blowing, so much so even I value my job more than I ever did and it's so wonderful to see so many, even with the scary prospects of not knowing if they are doing everything correctly, coming out for a much needed pamper.
Supporting locals has always been at the forefront of our community but now more than ever your smaller local businesses need you and I am sure many of them will agree with me when I say a heartfelt thank you.