Last date for submissions
3oth April 2021
Date of publication
1st June 2021



THE INN
I visited the Inn the other night and noticed on the wall an award that I hadn't noticed before. This was a certificate marking the fact that The Inn had been one of three regional finalists in the Friendliest Pub of the Year competition. The other finalists were The Muirs at Kinross and the Old Mill Inn at Pitlochry. They had been nominated for this by customers and were then judged by mystery customers who turned up unannounced and didn't make them selves known to the staff. Quite an achievement for The Inn you might think, but consider how much Grant and Lisa have done for the village. They have supported the Abernethy Community Cinema for a film night, they provide outside catering for many functions and events in the village and now they have removed the pool table upstairs and provided a venue for meetings and small functions. Without this all the planning and administrative meetings of our local organisations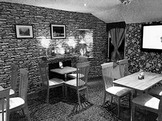 would be having to be held in individuals' house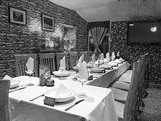 s.
This year Grant is hoping to enter the SLTN (Scottish Licensed Trades News) awards in the Independent Pub/Bar of the Year category. I wish him well in this and looking around The Inn you can see why he deserves success with his entry. If you haven't been there recently I suggest you might be pleasantly surprised by the whole experience, nice décor, well furnished, cask ales, selection of malts, ever widening selection of gins, including some of the new Scottish craft

gins and, most importantly, very pleasant, professional and friendly staff.
The Inn is hoping to stage some kind of summer community event in the park this year although at the time of writing it is still in embryonic state. Keep your eyes and ears open for news of this which I am sure will be a very welcome addition to the village calendar.
Les McIntosh