Top 2011 reports 2012 reports 2013 reports 2014 reports 2015 reports 2016 reports 2017 reports 2019 reports 2020 Reports 2021 Reports
ANYONE FOR TENNIS?
In Abernethy and surrounding area there may be a number of people still not aware of the existence of the Abernethy Tennis Club. Situated in Powrie Park, there are 2 courts and the club is ideal for beginners and intermediates. Although the courts are in poor condition just now, we are actively seeking grants to resurface them, and hopefully by the time you read this we will have 2 new gleaming courts! We are always keen to welcome new members, as every year we see old friends leave. Families or individuals are all welcome and more information can be found on our new website at http://abernethytennisclub.webs.com .
Currently, club nights are Wednesday from around 6.30 pm, and we hope to be playing through September and into October if you can join us.
Lawrence Bec
JUNE 2011
As I write this article, around the end of March, I was encouraged by comments made by "the ED", in the last Crier. Here, we were encouraged to support our local community facilities, including the Tennis Club. So, at time of writing, I would like to keep our community up to date with recent developments. We are very close to securing top-up funding to allow us to resurface the courts. This will allow for safer (and more "predictable"!) playing conditions. We are also planning to mark out the courts, and hire them out for netball and basketball, so this should bring another useful local sporting facility for use by our community…. and save us using expensive fuel driving elsewhere?
Membership is open to everyone, and courts are also available to hire by the hour. We need to encourage better use of our tennis courts, and would invite everyone to consider popping down on a club night to see what we are about…. informal and most definitely not a threat to Andy Murray !!
We are considering junior nights, and junior coaching, so please keep an eye open.
All details can be found on the notice board at the courts, or on the website at http://abernethytennisclub.webs.com
SEPTEMBER 2011
ANYONE FOR TENNIS?
At last, we now have our new courts they are looking great, and being well used. With the help of various grants and funding, and lots of hard work from some dedicated committee members, we managed to achieve the amount needed to get the courts finished, and by May we had 2 spanking new courts.
Many thanks to everyone who helped with the successful open day we held on 25th June. We had a qualified coach present on the day, and she helped by offering hints and tips to all budding players, especially the many children who attended. Teas, and refreshments were served and lots of games helped fill the couple of hours on a pleasant Saturday afternoon. In addition we raised a very small amount of money for the club. As a result of this open day, we have now managed to increase membership, and we are pleased to say we now have a lot more juniors who are making good use of the courts. Adult and family membership was also boosted. Having said that, we are still very happy to see new faces on Wednesday evenings from 6.30pm. Please come along, regardless of ability. If you want to try it out, you can have a free first visit on any Wednesday evening, weather permitting.
However, I am also sad to report that, in a small village like Abernethy, we have had a couple of potentially dangerous incidents recently. We have already seen some people climbing the fence to get in, and I can't understand why anyone would be so desperate to play tennis, as they only have to access the website to get details on how to play. Falling from the fence would have been painful ! There are telephone numbers at the court for someone to come and open the courts, and both facebook /website have all necessary contact information. The courts are available to non-members, at only £2.50 per person per hour, so not a lot of money.
Also, there has been another incident, which has been reported to the police, where some juniors on the court decided to vandalise a storage box we use to keep balls etc. Also, a number of tennis balls were taken, or possibly whacked into Powrie Park.
Club members will be making random visits to the courts, at various points in the day, but can I ask that everyone help to keep the courts safe by looking out for any suspicious activity. Local police will also make random visits. The courts and facilities are there for us all, and it will be a real shame if a minority of people abuse them. The land is owned by the Council, but it falls to the tennis club to insure and maintain the courts. Club members are responsible for the future of the courts, and we will take the necessary action to make sure the club stays safe and available for all to use. I would also stress at this point that there is a £2.50 per person charge for non-members, and the courts will be visited regularly to ensure this is managed. New courts cost money !!
On a positive note, over the summer we will have various adult, family, and junior events, with a race night being planned for November. Coaching is being arranged for juniors in the October holidays
Thanks again to all new members, to everyone who helped at the open day, and to everyone involved in taking the club forward. As always, please visit our website on www.abernethytennisclub.webs.com
Lawrence M Bec
MARCH 2012
Last season, after a lot of effort from our committee and quite a few others (you know who you are!!) we managed to get our new courts completed. I am delighted to say that we saw a big increase in membership. We welcomed a lot more juniors, and quite a few families also took up the offer of a cheap membership.
Over the summer, the courts were well used, and we even had to introduce a "booking system" for the busy summer holidays.
Still, the range of abilities was such that everyone managed to work off a lot of calories, and was happy to go to the courts of an evening and not be too embarrassed at his/her tennis skills or lack thereof! (Again, you know who you are!) Can I please take this opportunity to thank the local businesses who supported our quiz night and disco last November. We received raffle prizes from The Crees, the Cornkist, Jamesfield Organic Centre, Jamesfield Garden Centre, The Culdees and Senses Health and Beauty in Aberargie. Also, a big thank you to all the others who donated prizes, to everyone involved in organising the hall, food, quiz, etc , and to all those who joined us. We managed to raise around £400. We had a great night, and hope we can repeat it again later in the year.
Now that Spring has sprung, I would encourage everyone to have a look at our website (www.abernethytennisclub.webs.com)or Facebook page to see what's going on. Last year, we held an open competition for ladies, men and mixed doubles. There was also some junior coaching, and with a new season about to start, we are planning more activities to help keep tennis active in our community. We are also keen to continue with social and fundraising activities so all ideas are welcome. As always, we are keen to continue attracting new members, so please contact us via the wonders of the internet, or via contact details which are posted at the courts. Thanks to all past and future members, and hope to see you on the courts at some point!
Laurence M Bec
JUNE 2012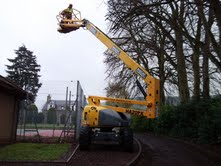 In the year following the refurbishment of the double courts at Powrie Park after a successful fund raising effort, there has been considerable success in building the membership. As well as adults, focus has been on encouraging young members of the Abernethy community to take up the game, and it is very rewarding to see youngsters developing their skills and enjoying healthy outdoor exercise.
A new committee is continuing the good work, including improving local conditions by tree surgery on the overhanging beech trees (with the kind cooperation of a neighbour), and most recently, a well supported open day. Families and individuals had the chance to "have a go" at tennis, with the help of some gentle coaching, and as well as other games, a hearty barbe- cue, manned by volunteers, proved very popular.
The courts are of course available to members and non members alike, the latter paying an hourly charge, but booking is advisable in order to avoid sessions restricted to the primary school, members nights and coaching sessions. To book, phone 01738 851199 for the Membership Secretary, pay a £5 returnable deposit for a key, and £2.50 per player.
Annual membership is £30 for a single adult, £15 for a junior (under 18) and £65 for a family of two adults and up to four children.
A programme of coaching began in mid April on Thursdays between 4.45pm and 7.00pm, over 10 weeks, for three age groups, for £33, and all that was necessary was to turn up at the courts and fill in a form from the coach and away they went. Unfortunately the Parent and Child coaching sessions have had to be cancelled, as Douglas, the coach in question, damaged his hip and is temporarily out of action. You can keep up to date by looking at our web site on abernethytennisclub.webs.com.
Come and play tennis. Get fitter, socialise, and enjoy the fresh air.
Liz Yull (YullForest@aol.com)
SEPTEMBER 2012
During what some have jokingly referred to as "the summer", tennis coaching for children has been very well attended, and it has been very rewarding to see so many youngsters enjoying themselves and developing their hand and eye skills. It looks as if Andy's success has been a source of inspiration.
We are now exploring the possibility of teenage and adult coaching if the demand is there.
Wednesday evenings from 6.30pm to dusk are club nights open to all standards, and they are a great opportunity to improve your tennis and have fun while socialising in the fresh air.
On Friday 2nd November at 7.30 pm, we are arranging our Race Night in the Williamson Hall, so make a note in the diary and come along for a good evening.
Liz Yull (YullForest@aol.com)

JUNE 2013
Summer 2012 we had a men`s single competition won by Alisdair Stoddart and a mixed doubles competition won by Gary Millar and Liz Yull.
Junior coaching continued throughout the season. Teenage and Parent and Child coaching is planned after the Easter holidays.
Thanks to Branston who donated money for the purchase of netball stands. The netball club played on Monday evenings.
Our money raising Race Night was a huge success - thank you to all those who gave very generously. It was a good night supported by a good crowd. The proceeds will be saved for the future resurfacing of the courts, probably in 10 – 15 years.
Looking ahead, hopefully the club membership will increase again this year. Do come along and enjoy physical activity in the fresh air, no previous experience necessary.
The new season begins on 1st April 2013.
LIZ YULL
The 2013/14 season is now underway and hopefully the summer weather will be kind to us! New members are always welcome and the fees are as undernoted. The Membership Secretary can be contacted on 851199 – Susan MacDougall. Adult Club night is on a Wednesday 6.30 till dusk – just turn up!
Please note that the website for the Club has changed to http://abernethytennis.webs.com
Membership forms can be downloaded from this site. We look forward to seeing you in the near future!
Enid Campbell
Secretary
Email: enid8018@aol.co.uk
Note referred to:
FAMILY MEMBERSHIP: (2 ADULTS AND 4 CHILDREN) £75.00
ADULT SINGLE £ 40.00
JUMIOR (UNDER 18) £ 15.00
MARCH 2014
The Tennis Club has had another good season with play possible on most Club nights through the year. We have had a good turnout for the coaching sessions held in the holidays – after all the youngsters are the life blood of the club! We are hoping to run Junior and Senior Competitions this year.
The Club had a very successful fund raising night in the form of a Race Night. The Committee would like to thank all Sponsors and the people who came along on the night for making it so good. A date for your diaries – Race Night Friday 7 th November 2014 in Williamson Hall -see you there!
The AGM is being held on Wednesday 12 th March 2014 in the Crees Inn at 7.30pm.Everyone is welcome to come along. The Committee will require some new members this year as some of our number are standing down. If you are interested in helping out please get in touch with me on enid8018@aol.co.uk before the 12 th March.
We look forward to welcoming new members and seeing all our current members in the coming season, which begins on 1 st April 2014.
Enid Campbell Secretary Abernethy Tennis Club 5 Ross Street Kinross KY13 8EF
DECEMBER 2014
On the front page of the last Village Crier the Tennis Club was mentioned.
In 1968 local people tackled the derelict tennis courts and the pavilion which was absolutely great.
UPDATE - In 2011 the tennis club committee, after two years of hard work, raised £24,000 for the resurfacing of the courts. The courts are in good order at the moment but it would be marvellous if a group of Abernethy people could get together again to refurbish the Powrie Park Pavilion, a great asset to the village.
Liz Yull (ex club secretary) Pottiemill Cottage Glenfarg PH2 9PT
SEPTEMBER 2015
Our junior coaching sessions from May to July proved very popular and it was encouraging to see a lot of youngsters taking part. We hope that they will carry on playing and enjoying their tennis. Junior club nights are on Thursdays and it would be great to see as many players down at the courts as possible. Adult club nights reverted back to their usual Wednesday slot following the completion of the junior coaching at the start of July. Despite a number of regular players turning up for a hit about, we were hoping to see more players on the courts. It is a great opportunity to practise your tennis and to socialise with other members of the club. With more players becoming involved at club nights we will be able to run tournaments on a regular basis and have a more active calendar of events. We are planning to organise an end of season BBQ at the courts sometime in September. Keep an eye out on the Abernethy Facebook page for more details closer to the time. Members will also be sent an email about the event.
Remember that members can access the courts at any time - they are there to use so please do go and make use of them. We are fortunate to have two well-maintained courts in the village and it would be great to see people taking advantage of that on a regular basis.
A date for your diary: RACE NIGHT - Friday 13th November, 7.30pm, Williamson Hall, Abernethy Not to be missed - Our annual Race Night is taking place again soon with proceeds going to the development of the tennis club. Tickets are £5 including a Murrays Pie at half time. BYOB. Please contact Susan MacDougall on 851199 or Bri an Stewart on 850103 to reserve tickets. It's sure to be another fun-filled evening so book your tickets early to avoid disappointment and remember to bring your friends too. We look forward to seeing you there.
Andrew Fynn Club Secretary
JUNE 2016
Abernethy Tennis Club is delighted to announce the launch of a brand new website. Please visit www.abernethytennisclub.co.uk where you will find information on the club, announcements of events such as open days, coaching sessions, a members' section and more. We have also launched a Facebook page: search for 'Abernethy Tennis Club'. The club plans to organise several events over the summer months and as always we would welcome new members. The courts are available at most times and it would be great to see them being used on a regular basis. Current members and anyone who is interested in tennis are very welcome to attend. Contact details of the committee are available on the website. We are a friendly bunch so come along, give it a go and make the most of the long summer days!
Andrew Fynn
MARCH 2017
From all at Abernethy Tennis Club, we wish you a very Happy New Year!
We would like to inform you of the following programme of events for the 2018 season: - (details to be confirmed asap)
Annual Race Night on 17th March at Williamson Hall, Abernethy
Sessions with qualified and experienced Coaches for: -
Rusty Racquets
(for absolute beginners, those with tennis experience looking to get back into the sport or to brush up on your technique)

Parent & Child Tennis
OUR ANNUAL MEMBERSHIP RUNS FROM 01/04/2018
For 1 year only – we are offering membership at 50% of the annual cost.
We are a sociable and friendly club, offering 2 outside all weather courts. The primary aim of the club is the promotion of tennis in the area, and to offer support and encouragement to its members.
Please take a look at our website - www.abernethytennisclub.co.uk,
Our email address is - info@abernethytennisclub.co.uk
Or see our Facebook page for more information


Abernethy Tennis Club
Powrie Park
MARCH 2019
Powrie Park has two outdoor all-weather tennis courts and Abernethy Tennis Club members enjoy unlimited use of this fantastic local sporting facility all year round.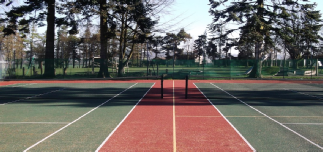 Membership is incredible value for money, even more so because, back by popular demand for another year:
50% OFF membership prices!
It is now only £25 for an annual adult membership and even cheaper for juniors and family memberships. Please see form on reverse side for details and how to join. Membership will run from April 2019 to March 2020.
We are a sociable and friendly club and hold a weekly club night for members on Wednesday evenings from April to September (i.e. when daylight allows). New and prospective members are very welcome to come along and join in.
We also aim to run sessions with qualified and experienced Coaches for all abilities and all ages – look out for further details of this year's coaching coming soon.
Please take a look at our website - www.abernethytennisclub.co.uk or find us on facebook.
Our email address is - info@abernethytennisclub.co.uk
ABERNETHY TENNIS CLUB
With lighter evenings and (hopefully) some decent weather the tennis season is now getting in to full swing.
We hold a couple of regular weekly events (weather permitting) - Rusty Racquets is on Monday evenings and has two qualified coaches on hand to help you improve your game, whether you are already an accomplished player or a complete beginner. Club night is on Wednesday evening and is a great way to get to know other members and have a friendly game. Newcomers and prospective members of all abilities are very welcome to come along and join in on either evening.
For this year we are offering 50% off the usual annual membership costs - it is now only £25 for an annual adult membership and £47.50 for family membership (2 adults and up to 4 children), which entitles you to unlimited use of our two courts at Powrie Park all year round. For details on how to join and for more information please take a look at our website - www.abernethytennisclub.co.uk or find us on facebook.
Our email address is - info@abernethytennisclub.co.uk
Chris Farmer
With the nights drawing in Tennis Club activity will be starting to wind down towards the end of September into October, but don't forget the courts are still available for use to members all year round. It has been a good season for the club with high turnouts most Monday evenings for the ever-enjoyable Rusty Rackets session.
We also held a coaching camp for juniors over the summer holidays with over twenty enthusiastic youngsters aged 7-11 attending across the week. If you are looking for some racket sports action through the dark evenings please come along to Badminton Club, meeting on Wednesday evenings at the primary school.
All at the tennis club would like to thank our always informative, helpful (and patient) coaches Hermes and Orpheus for putting up with us on Monday evenings and also a big thank you to the countless passers-by in Powrie Park who throw stray balls back over the fence!
ABERNETHY TENNIS CLUB MARCH 2020
Powrie Park has two outdoor all-weather tennis courts and Abernethy Tennis Club members enjoy unlimited use of this fantastic local sporting facility.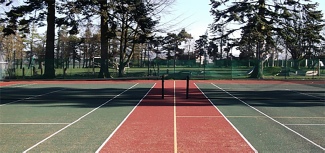 We are a sociable and friendly club and hold a weekly club night for members on Wednesday evenings from April to September (i.e. when daylight allows). New and prospective members are very welcome to come along and join in.
We are an LTA Registered Venue and aim to run sessions with qualified and experienced coaches for all abilities and all ages – look out for further details of this year's coaching coming soon.
Only £25 for annual adult membership and £50 for annual family membership. The membership year runs from April to March.
EARLY BIRD SPECIAL OFFER!
Receive a £5 discount (£45 instead of £50) if you renew your family membership before the end of March 2020
For more information and membership forms etc. please look at our website
https://clubspark.lta.org.uk/AbernethyTennisClub
or find us on facebook
email – abernethytennis@gmail.com
Chris Farmer
(on behalf of Abernethy Tennis Club)
SEPTEMBER 2020
Like every other activity, tennis has felt the impact of the COVID-19 pandemic this year. In line with government lockdown rules the Powrie Park courts were closed completely for more than two months from March to late May - precisely the time of year when the club usually comes out of winter dormancy (or 'badminton season' as it is sometimes known). Some earlier hard graft from members in clearing the usual winter coating of leaves and moss (thanks in particular to Dougie Cleeton for that) therefore left the courts tantalisingly ready to play on, but alas, empty. This coinciding with a prolonged spell of glorious dry and sunny weather was also rather galling, but as we all remember it was a strange and worrying time and tennis rightly took a back seat to the wider effort.
There are some silver linings though - tennis is something of a unique sport in that 'social distancing' is built into its very nature. Thanks to this, as lockdown restrictions were eased, tennis was among the first activities to be able to recommence. This was not without a whole host of extra rules and measures to be followed (the instruction that players must not handle anyone else's balls may have caused a little sniggering in some quarters). The committee acted quickly to install the required signage and hand sanitiser etc to allow the courts to reopen as soon as allowed as well as offering a reduced annual membership rate and a new 'contactless' online registration and payment system. The club has seen an immediate jump in our membership numbers compared to recent years, with now nearly 100 members signed up. Many of these are returning members from a few years back while others are completely new members and we extend a warm welcome to all. Unfortunately, as of the time of writing, the restrictions on groups of households meeting mean we have been unable to organise any events to be able to welcome new members in person, but we hope you are all enjoying your tennis for the time being and to be able to meet soon!
The lockdown also meant regular weekly coaching sessions and an Easter Holidays coaching camp for juniors from our newly affiliated coach Daniel Reed could not go ahead as planned. We are very pleased that, in line with current government guidance, juniors group coaching is set to resume and RPT European Professional Daniel Reed aims to be running regular coaching sessions in Abernethy for ages 4-16 on Saturdays for the duration of the Autumn school term (10 weeks from August 15th to October 17th). For more information or to book a place please contact Daniel at dartennis@gmx.co.uk When further restriction lifting allows, Daniel hopes to be able to offer coaching sessions for groups of adults, which will probably be held on a weekday evening.
For up to date information on coaching, or to join and get unlimited access to the courts, please visit the club website at: https://clubspark.lta.org.uk/AbernethyTennisClub
Chris Farmer
MARCH 2021 ABERNETHY TENNIS CLUB
Powrie Park has two outdoor all-weather tennis courts and Abernethy Tennis Club members enjoy unlimited use of this fantastic local sporting facility.
Tennis is a sport with built in social distancing and is a great way to keep up your fitness levels while enjoying safe social interaction.
Annual membership for the 2021-22 season is available online now at:
https://clubspark.lta.org.uk/AbernethyTennisClub
Great value at only: £50 for annual family membership
£25 for annual adult membership
£12.50 for annual junior membership (u18s)
We are an LTA Registered Venue and, when restrictions allow, will aim to run sessions with accredited coaches for all abilities and ages as well as regular informal sessions ideal for newcomers. Look out for full details coming soon.
email – abernethytennis@gmail.com
MARCH 2022
Powrie Park has two outdoor all-weather tennis courts and Abernethy Tennis Club members enjoy unlimited use of this fantastic local sporting facility.
Join or renew your membership for the 2022-23 season online now at:
https://clubspark.lta.org.uk/AbernethyTennisClub
Great value at only:
£50 for annual family membership (2 adults and up to 4 children)
£25 for annual adult membership
£12.50 for annual junior membership (u18s)
We are an LTA Registered Venue and aim to run coaching sessions with accredited coaches for all abilities and ages as well as regular informal sessions ideal for newcomers. Look on the notice board at the court gate or on our website for more details of the programme for the coming season when they are available. You can also get in touch anytime at abernethytennis@gmail.com
Finally, a word on the topic of trees. Who doesn't like trees? Unfortunately, trees and tennis courts don't make for ideal neighbours. Leaves and other debris falling from trees create an ongoing maintenance problem and, as a small community-led club, this burden is met by the efforts of volunteers. We are also very grateful to the Scout Group who always pitch in to help with clearing leaves – now they do make for ideal neighbours! The tennis club are pleased to have been able to assist in return in recent times by providing a suitable outdoor space to help the Scouts, Cubs and Beavers stay up and running through the periods of restrictions on indoor activities.
Despite these efforts, every year when autumn rolls around the maintenance burden becomes too great to overcome. The result is that our 'all weather' tennis courts are all but unplayable for several months each year. Leaves are the most visible problem, but are far from the only one. Root spread, sap falling from trees and shading leading to moss and algae growth can all damage the surface of the courts, blocking their porosity and reducing their ability to drain rainwater away, making them considerably less 'all weather' than they should be. This can even affect the availability of the courts in the summer months - some coaching sessions had to be cancelled at short notice last year due to standing water/puddles from rain which fell much earlier in the day.
All this damage also reduces the life expectancy of the courts meaning they will need resurfaced sooner, which comes at huge expense. It is worth remembering that the only reason the tennis courts exist and are available as a valuable resource to the community is due to a lot of hard work and fundraising activities by a great number of volunteers over many years. There are far too many contributions to acknowledge them all individually, indeed, knowledge of many will be lost to history as tennis courts have existed on this site at Powrie Park since at least the 1960s. The current tennis club committee's task is to protect and build on that legacy.
At our recent AGM we discussed the tree problem at length and much of this discussion was about ways of mitigating the environmental impact of any actions. Another hugely important factor that must be considered is safety and the potential for damage to people and property by falling branches or trees. Our hope is to play our part in finding a positive solution that is beneficial to all parties. Ideally, work on that might have got underway by the time this is printed, but unfortunately, things currently seem to be stuck at something of an impasse that really helps no one.
Chris Farmer